Join us for the upcoming Math Competition at Grants High School!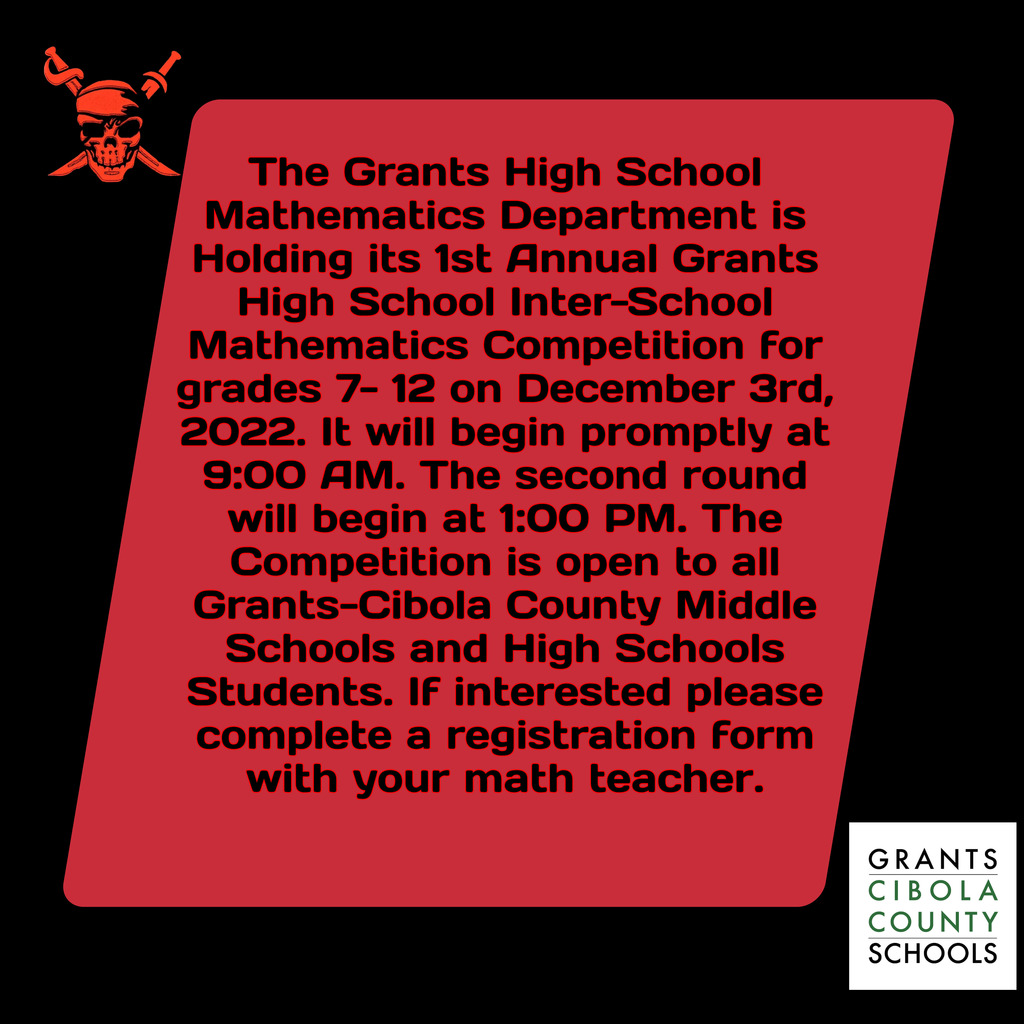 November 11 is Veterans Day and on this wonderful holiday of recognition and gratitude, our Superintendent, Max Perez, School Board Members, President, Dr. Guy Archambeau, Vice President, Emily Hunt-Daily, Members, Robert Hays, Ron Ortiz & Richard Jones, along with the entire Grants Cibola County Schools Staff, would like to extend our most heartfelt gratitude to all who have served our great country in all branches of the armed forces. Your selfless and dedicated service to our country is truly a blessing to all of us and we Thank You.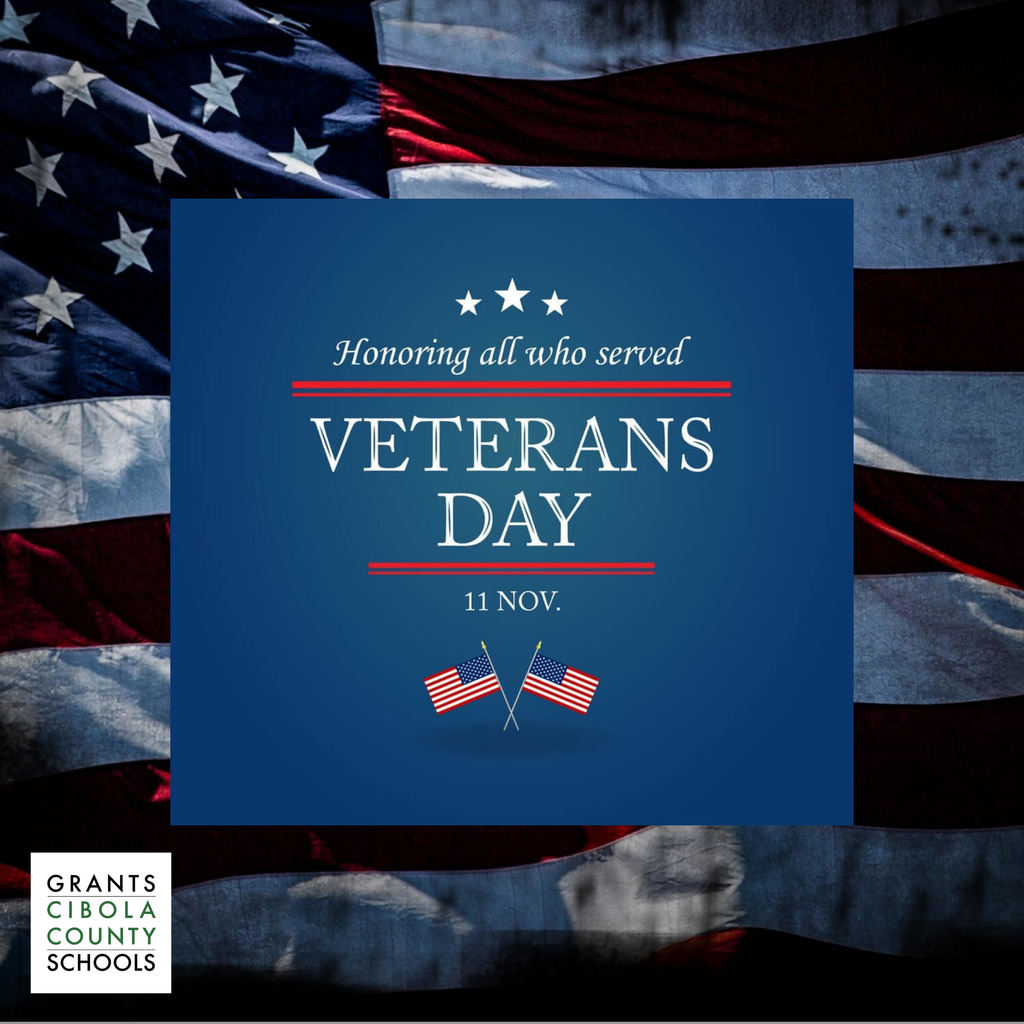 From all of us at Grants Cibola County Schools, to all of those who selflessly served our Great Nation in the Armed Forces. Thank You!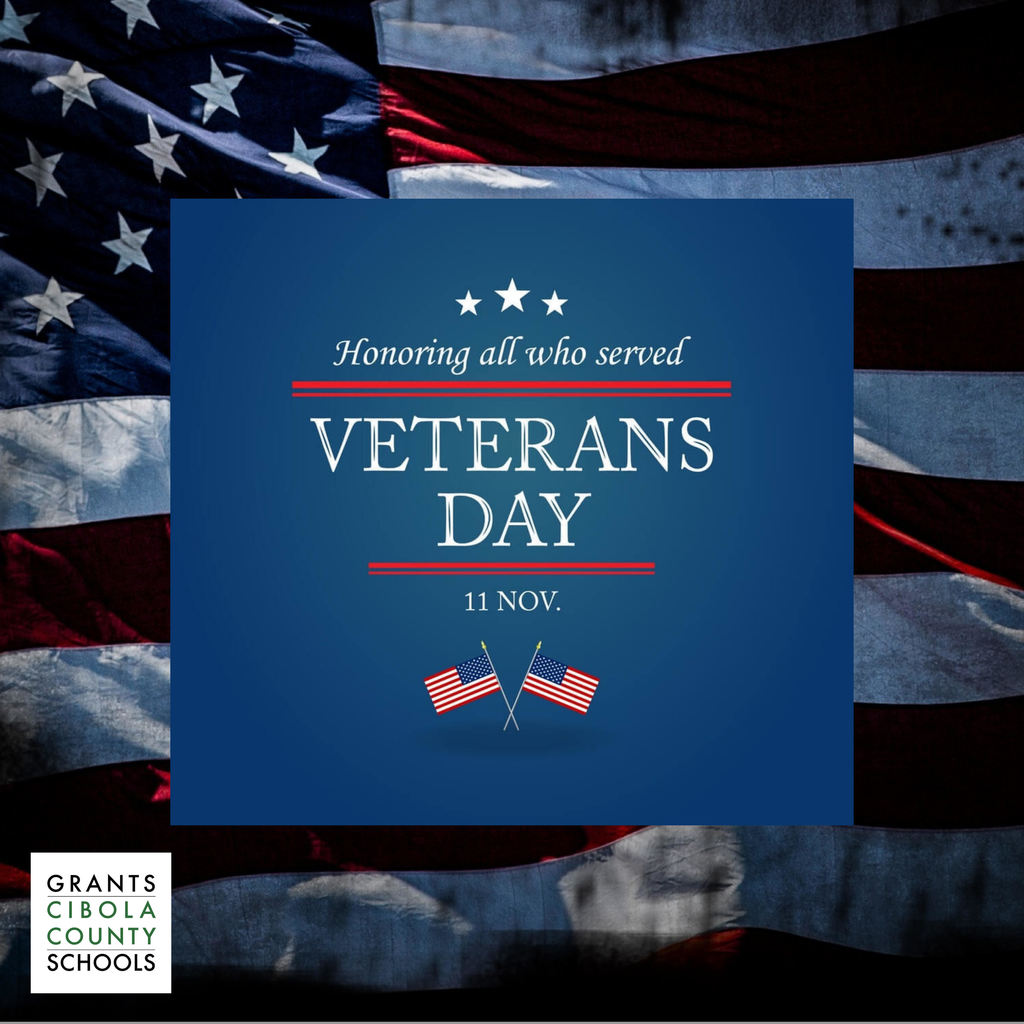 Attention GCCS Community - As of November 1st, GCCS will be going Cashless. Please review the attached flyer for more information.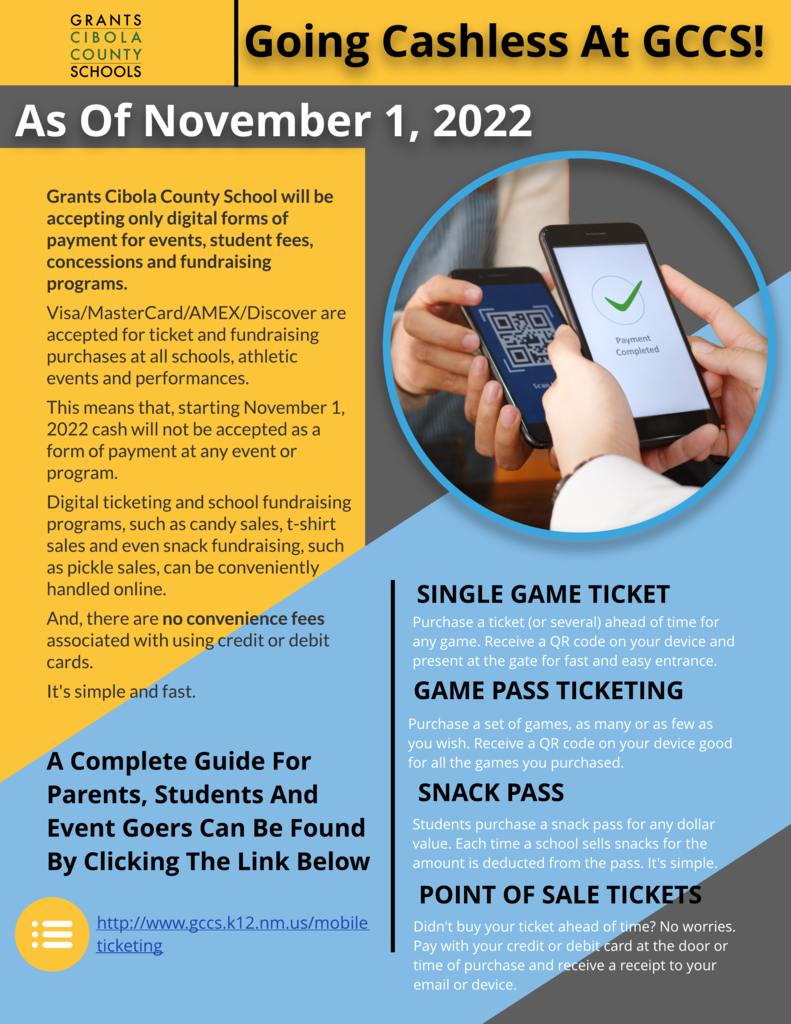 Attention GCCS Community. Seboyeta Elementary is having a Fund Raiser and would love your help! See the attached flyer for details! Thanks for your support.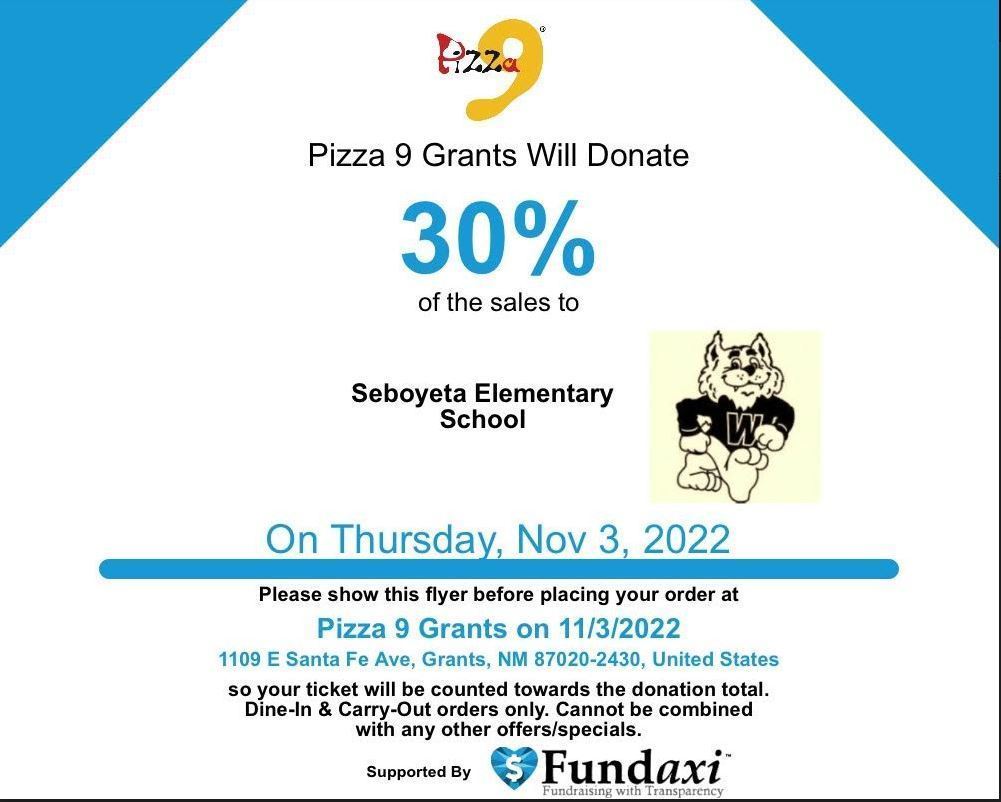 Come join the fun at Bluewater Elementary Halloween Carnival!

Attention GCCS Community. Please read the attachment. GHS will conduct classes virtually on Friday, 10/21/2022.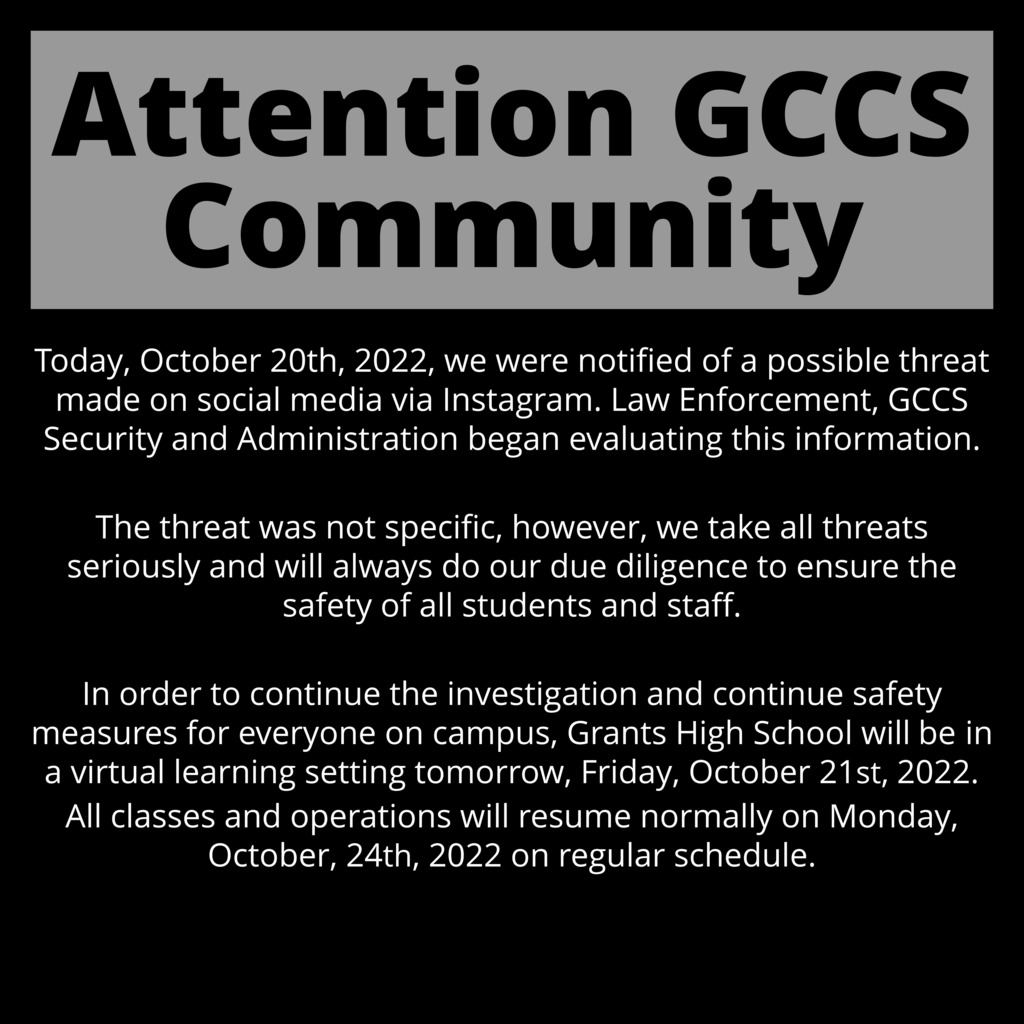 The next GCCS Board Meeting has been scheduled.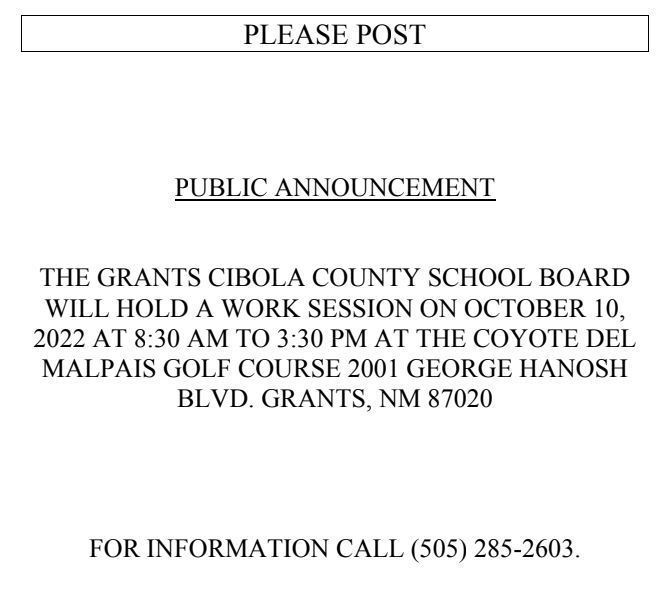 The next GCCS Board Meeting has been scheduled.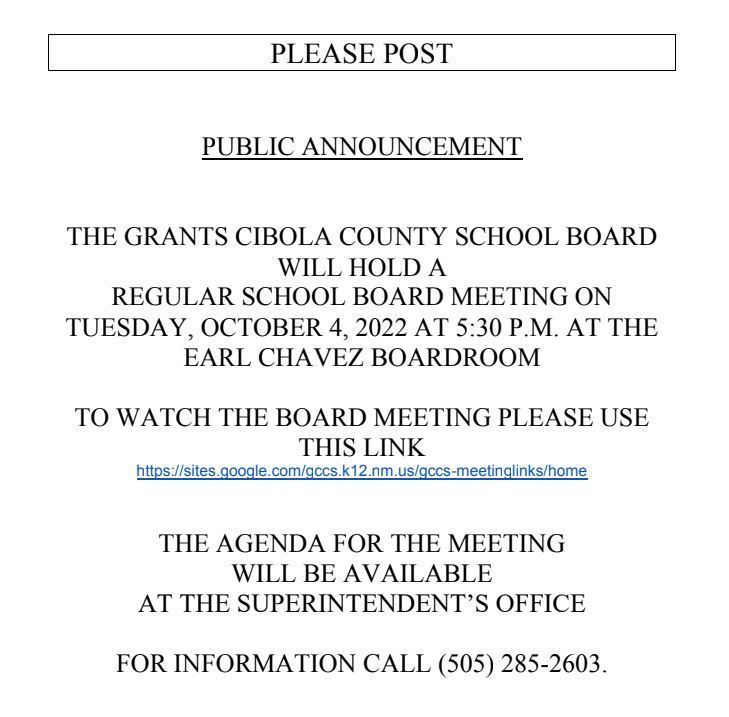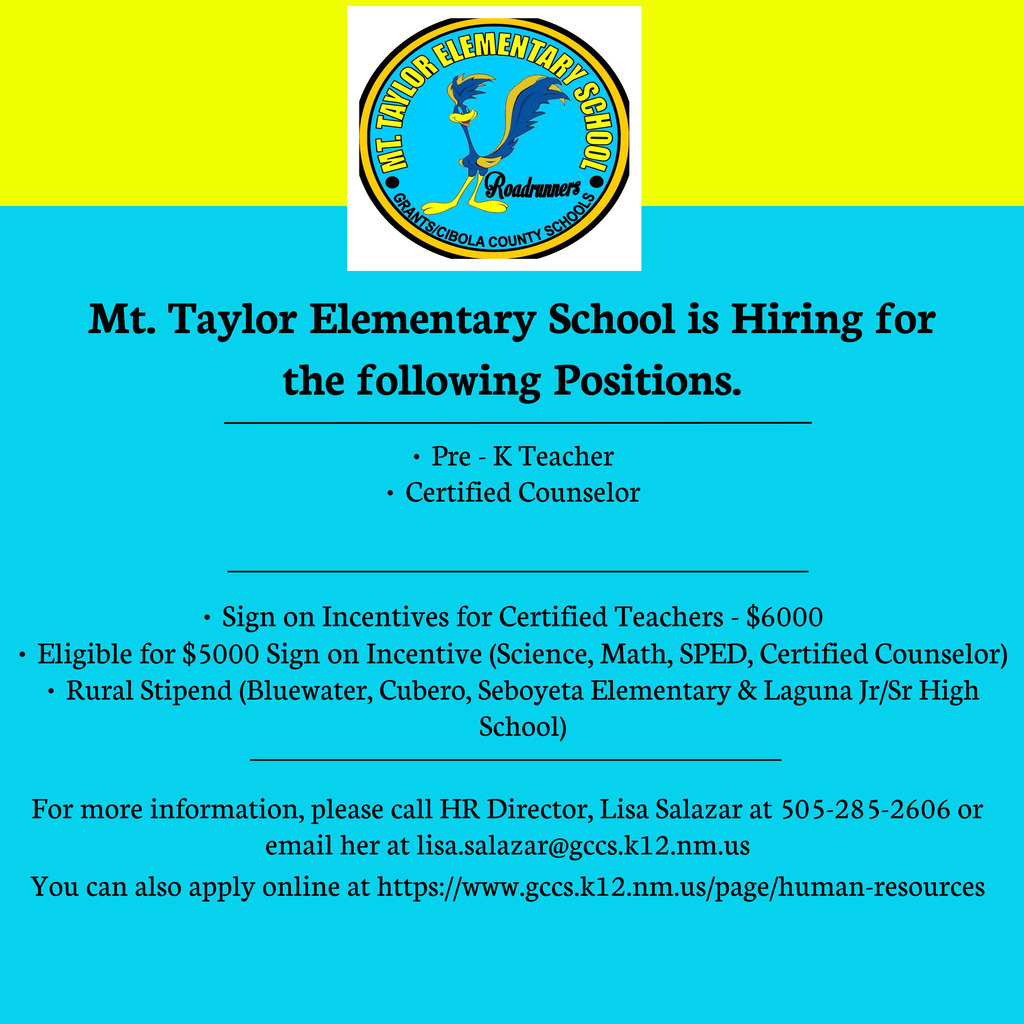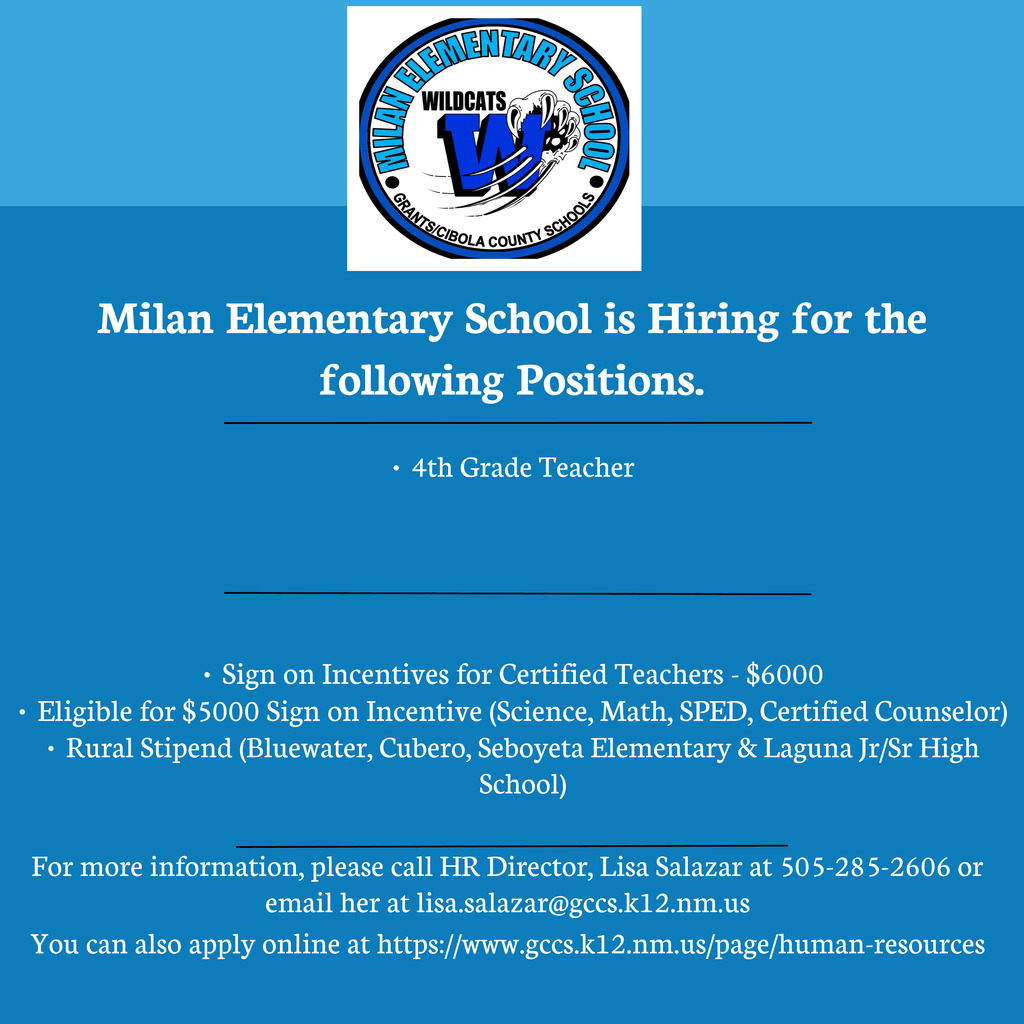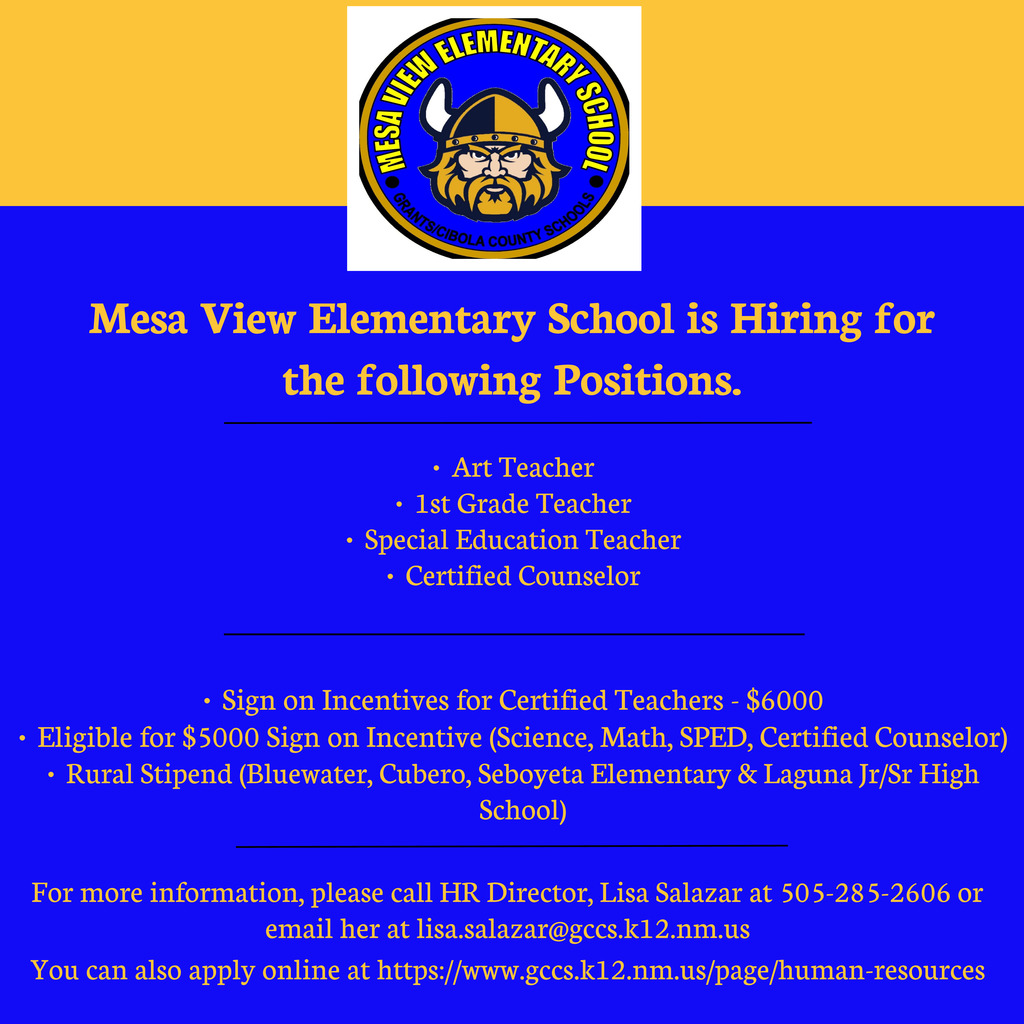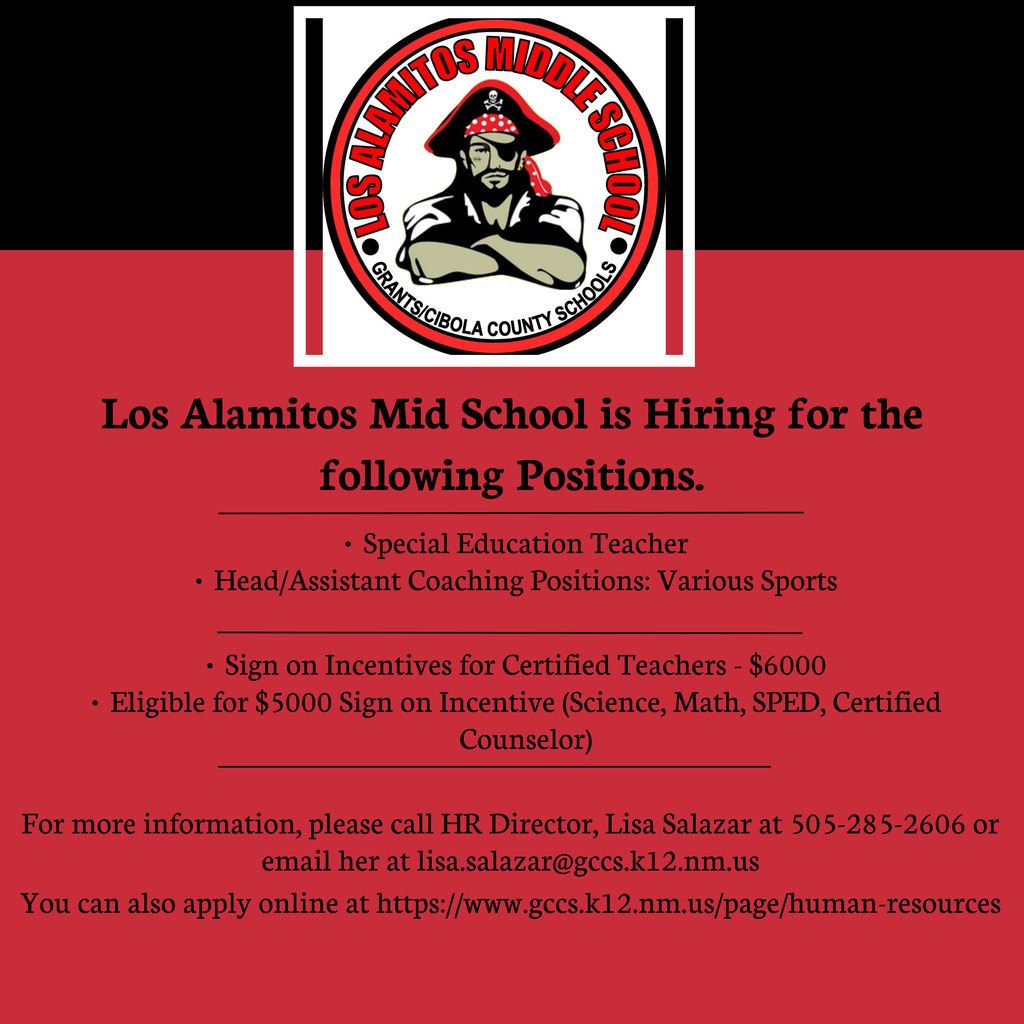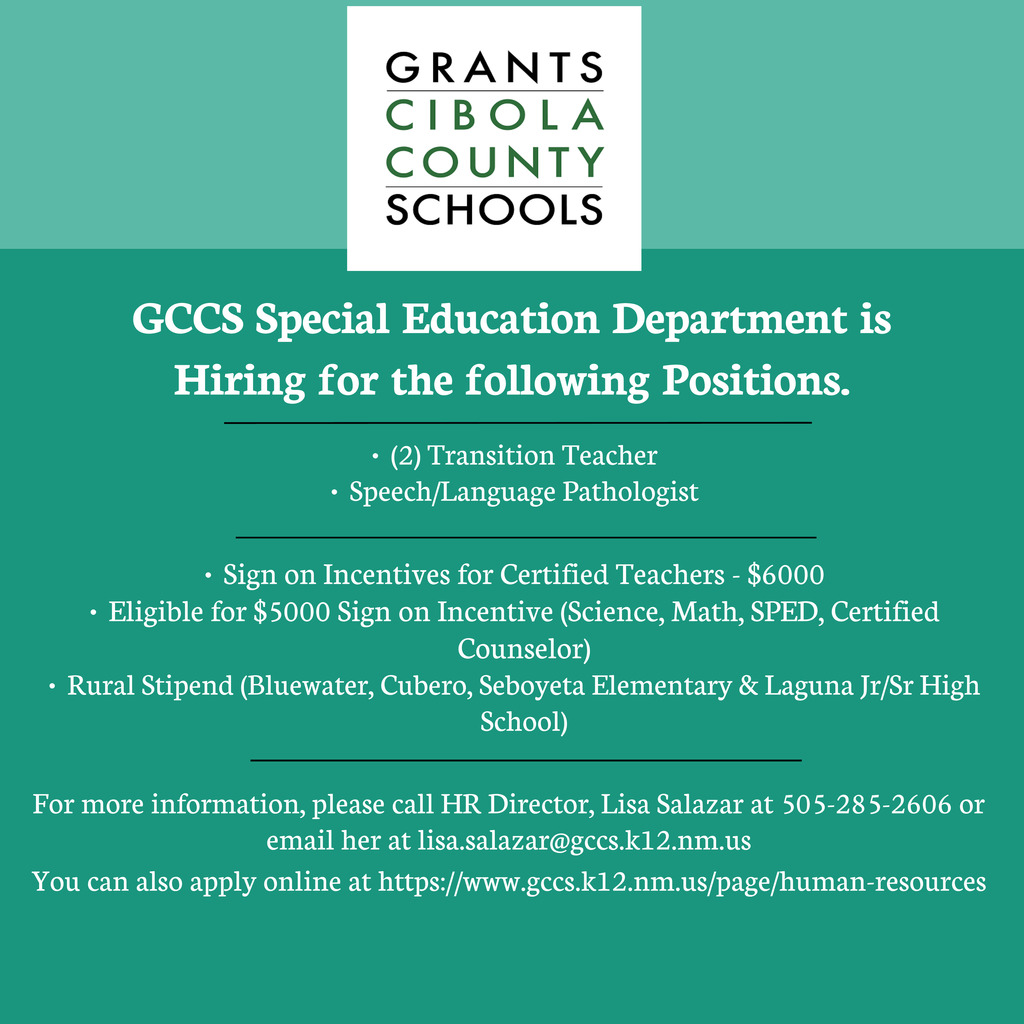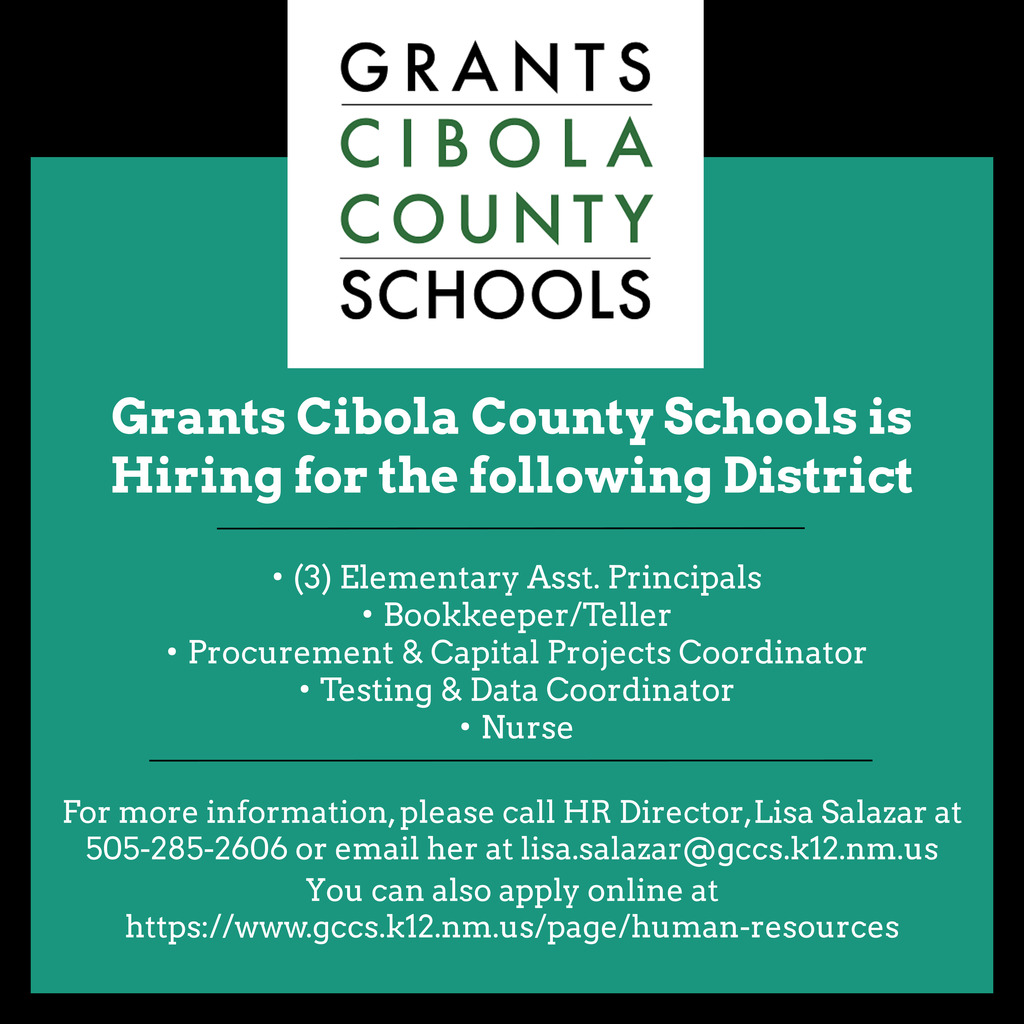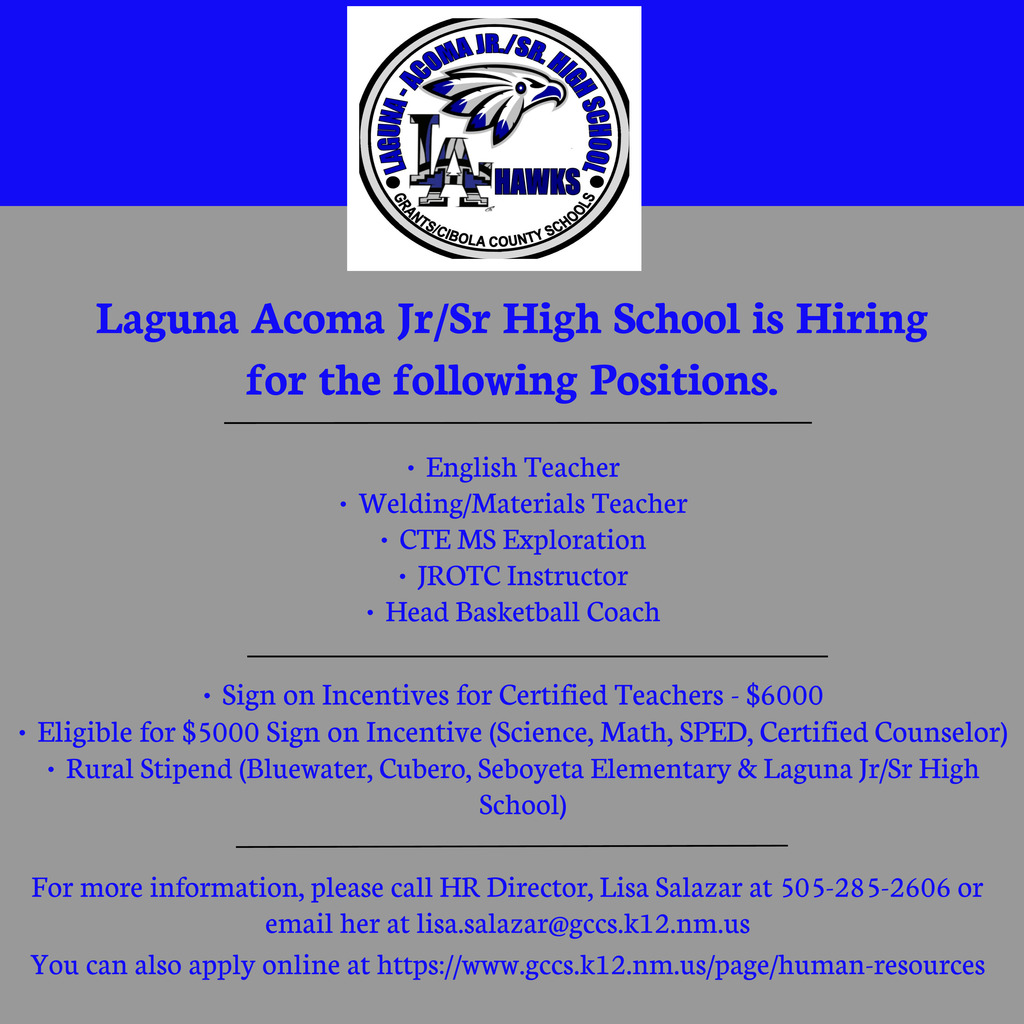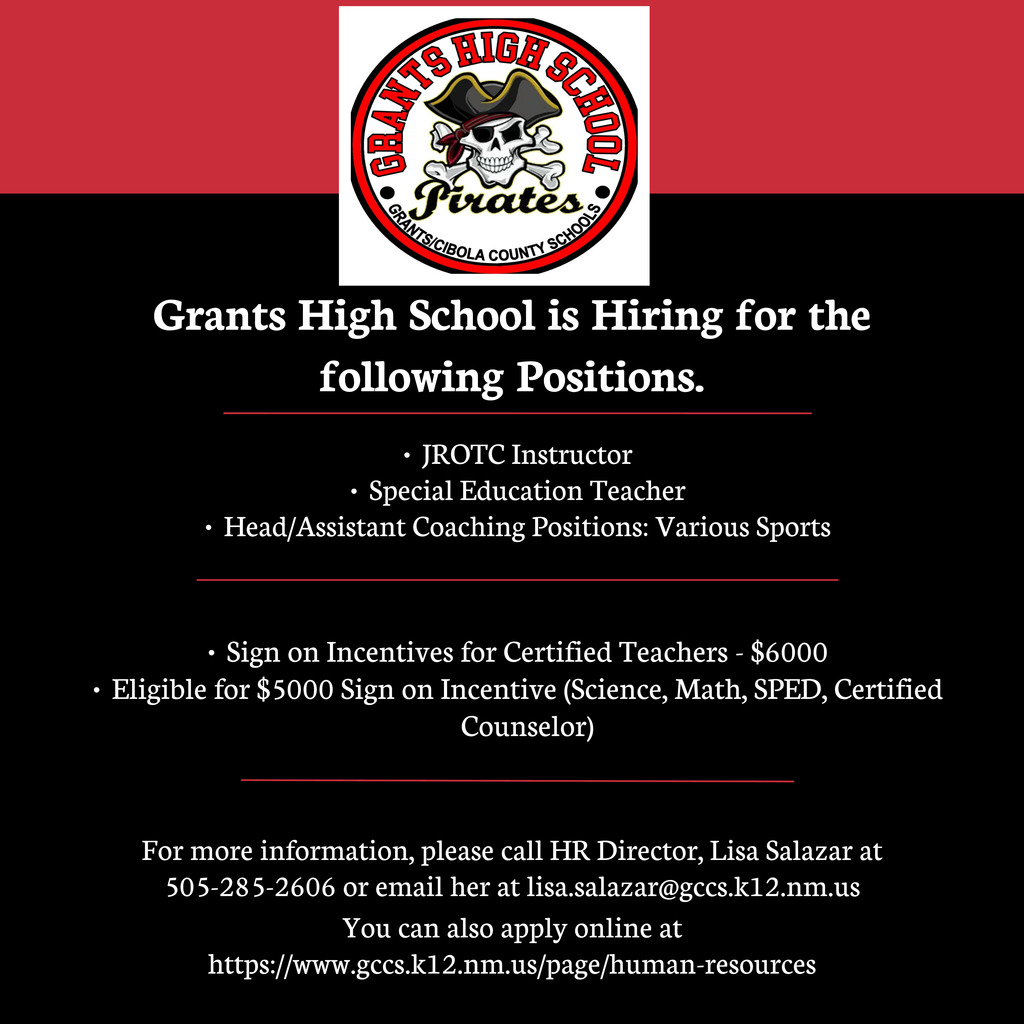 GCCS is Hiring a Bookkeeper/Teller.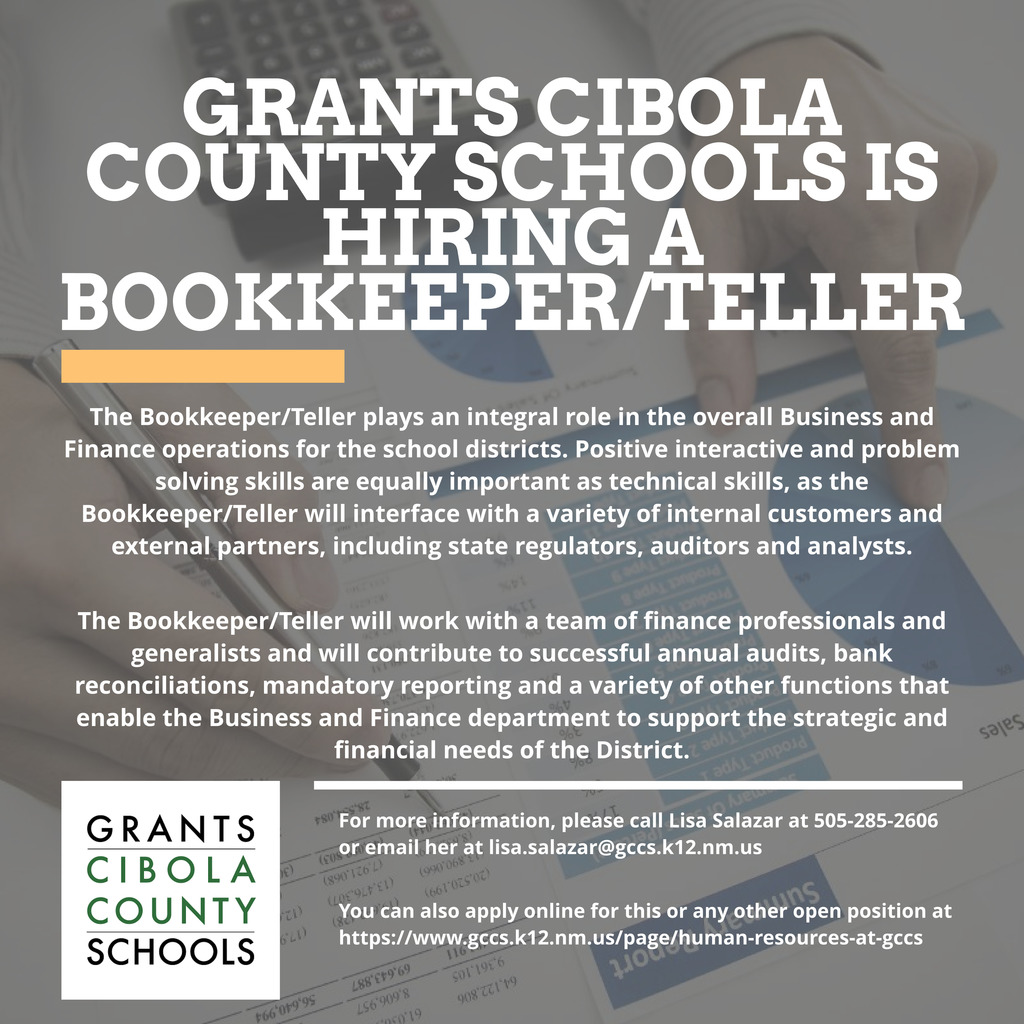 If you are planning on attending the upcoming homecoming football game, you can get your tickets online by scanning the QR Code attached. Come on out and enjoy the festivities!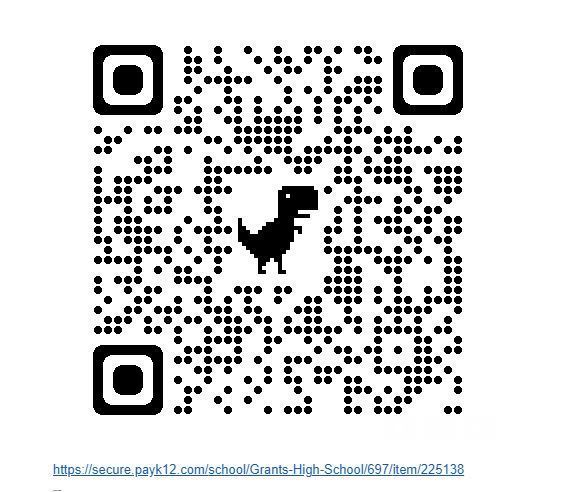 Come Out and Celebrate Halloween with us at Milan Elementary School for our Monster Mash Archery Bash. 10 Bonus points if students come dressed and shoot in a costume! 😂 Any student can choose to sign up with whatever time works best for them with Sign Up Genius and pay the registration fee online. 📣This is for fun, experience, and practice. 🏁 Students must Register for their flight time with Sign Up Genius
https://www.signupgenius.com/go/5080d45afa92ba1fd0-milan
and Pay a Registration fee of $3.00.
https://secure.payk12.com/school/Milan-Elementary-/778/item/226142
*There is NO on-site registration, only check-in. *Tournament Date is October 15th, 2022 (9am-3pm) *Check-in 30 mins before your flight time. *1st flight begins at 9am *Shoot ends at approximately 4pm *The awards Ceremony will be held immediately after the event Awards: Medals or Ribbons 3 Divisions: Elementary (4th/5th), Middle (6th-8th), HS (9th-12th)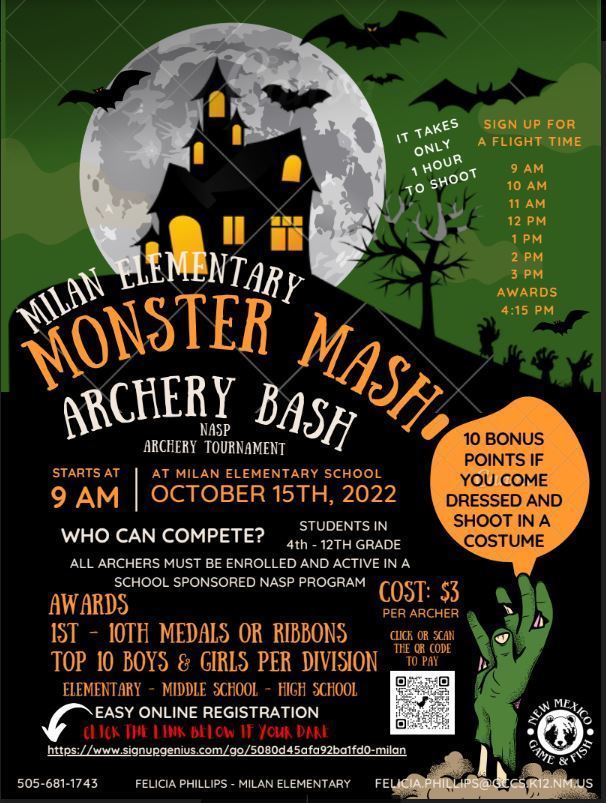 Update from Los Alamitos Middle School