What Families Should Know
Full-time, online school is truly a family lifestyle.

Each 6th - 9thgrade student must have an adult with the dedicated time and motivation to fill the role of learning coach.

Time commitment is approximately 30-35 hours per week, but will vary from student to student, depending on each student's age and ability to work independently.

Learning coaches should expect to dedicate learning time daily as follows:

Grades 6-9: About 2-3 hours per day.

Grades 10-12: As needed by student.

Learning time includes online lessons, real-time meetings with the administrator, and offline activities.

Daily attendance in online and real-time digital lessons is required.

Daily schedules for grades 6-9 are structured and are built around real-time lessons.

Daily schedules for grades 10-12 can be flexible as long as they are built around real-time lessons with the administrator.

The learning coach is the first line for technology and network troubleshooting.
How Students Will Benefit:
Demonstrate persistence through working on tasks through completion.

Demonstrate age-appropriate organizational and time management skills.

Demonstrate age-appropriate focus and attention.

Develop critically important 21st century learning/technological skills needed for real world life in a post educational world.

Develop curiosity and interest in learning new things.
Creating a Learning Space at Home is Very Important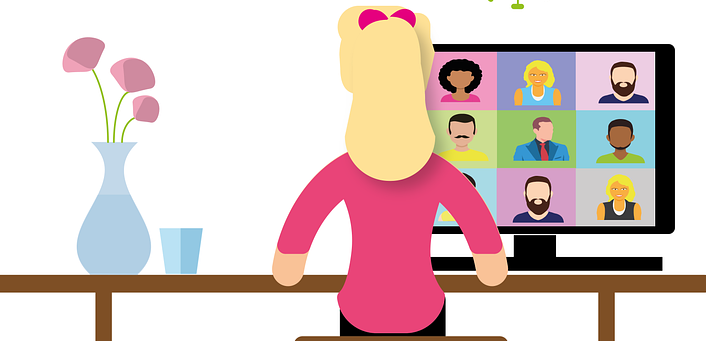 Successful learners benefit from a dedicated learning space!

Learning spaces should not be limited to a desk and a chair. It is essential to create a learning space that provides opportunities for students to move as needed. The key is to set up space or spaces where the student is free from distractions and able to focus on completing tasks.

Below are some suggestions for setting up a learning space:

Make sure the desk and chair allow the student to sit upright at the computer. Include headphones if the student is working in a common space or around other children. It is not recommended that students use their beds as a learning space.

Provide students with flexible seating options (such as standing, sitting on an office chair (that spins or moves), or bean bag when not engaging in writing tasks).

Provide students with access to materials such as crayons, pencils, markers, paper, scissors, glue, etc) as they are needed for assignments. Students will also need school-provided materials such as a Chromebook, workbooks, textbooks depending upon the classes they are enrolled in.

Ensure the learning space has good lighting.

Allow students to personalize their learning spaces.

Learning spaces should be within proximity of learning coaches.