Cubero and Seboyeta Elementary are happy to be back to school and doing great things!!!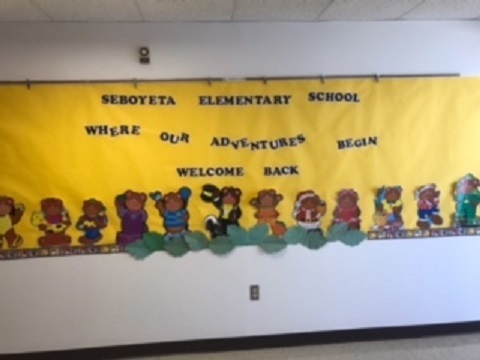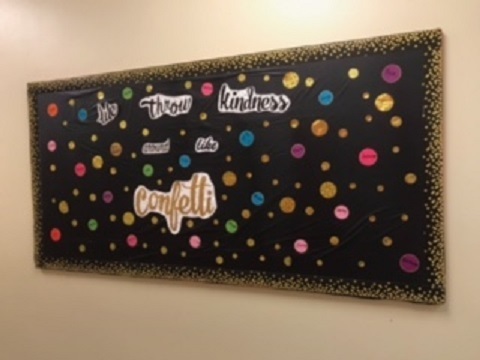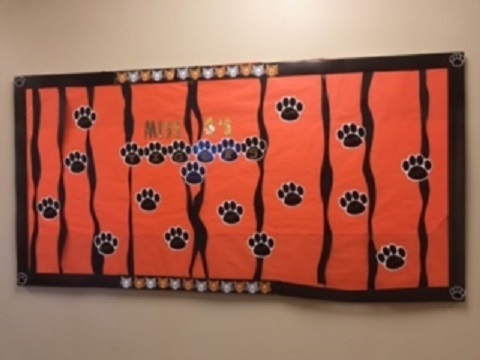 The upcoming School Board Meeting is scheduled for September 21, 2021 at 5:30 P.M.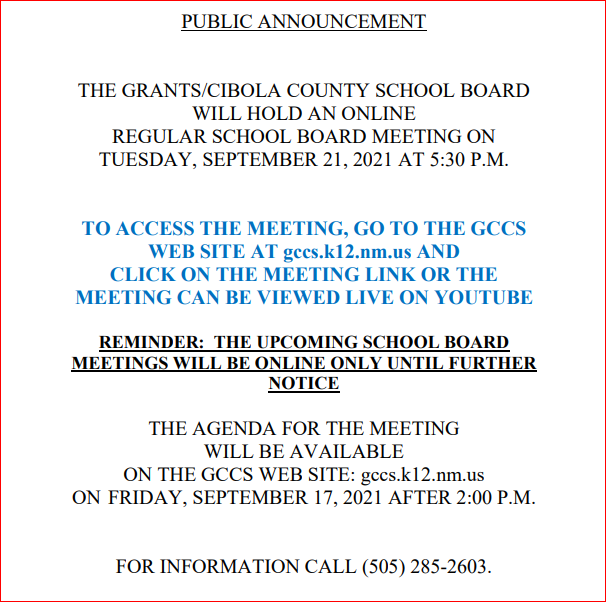 Say YES! To GCCS!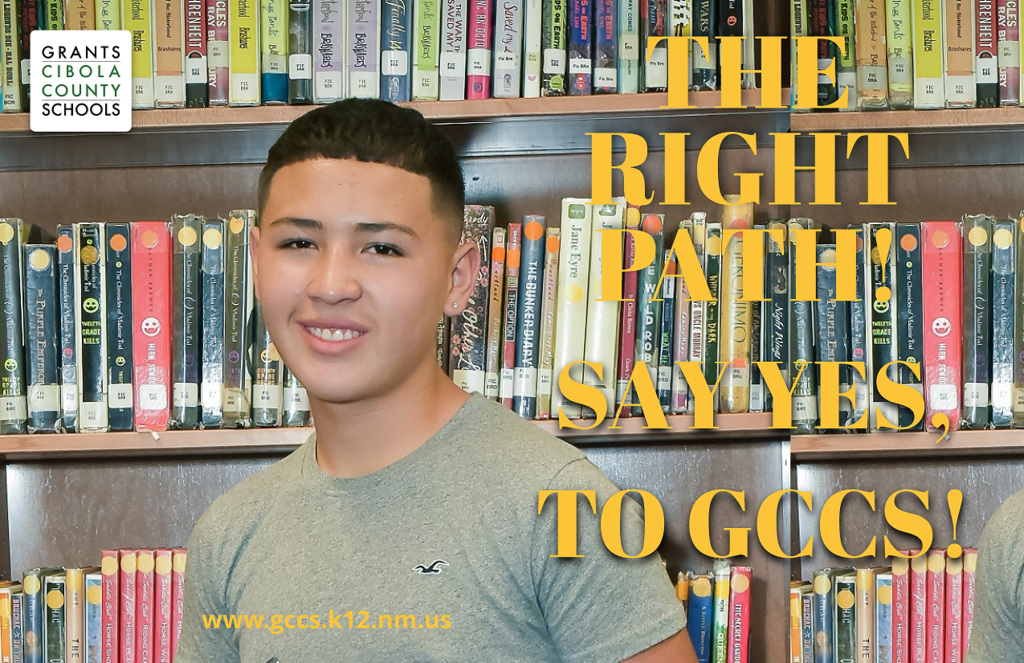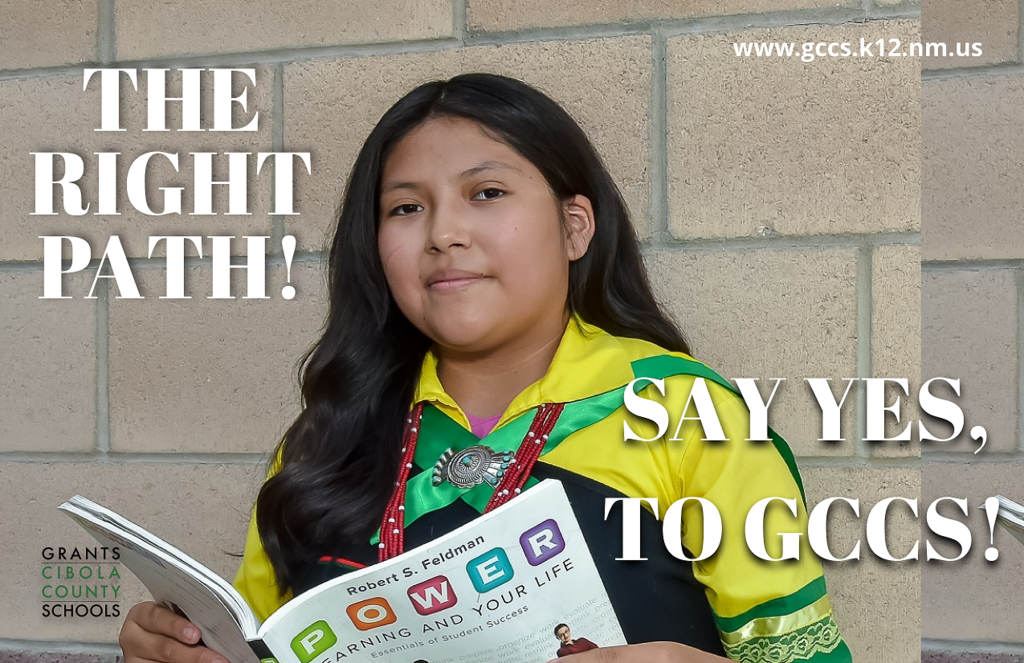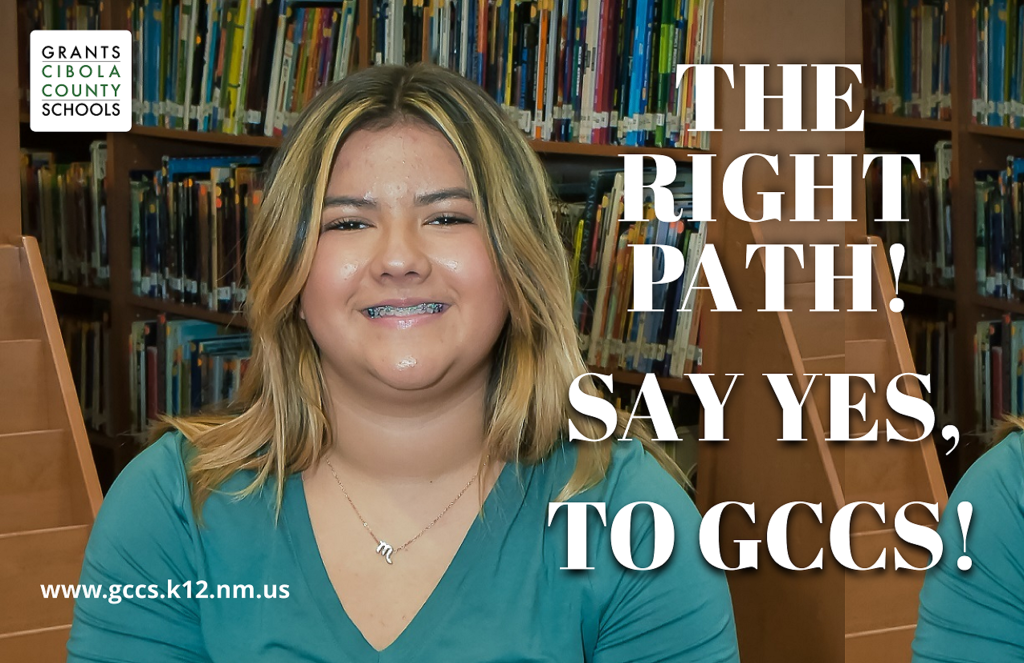 WooHoo! You made it! Be Great today and Have a Fantastic Weekend!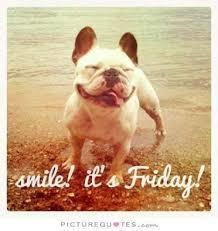 From the Administration of Laguna Acoma High School.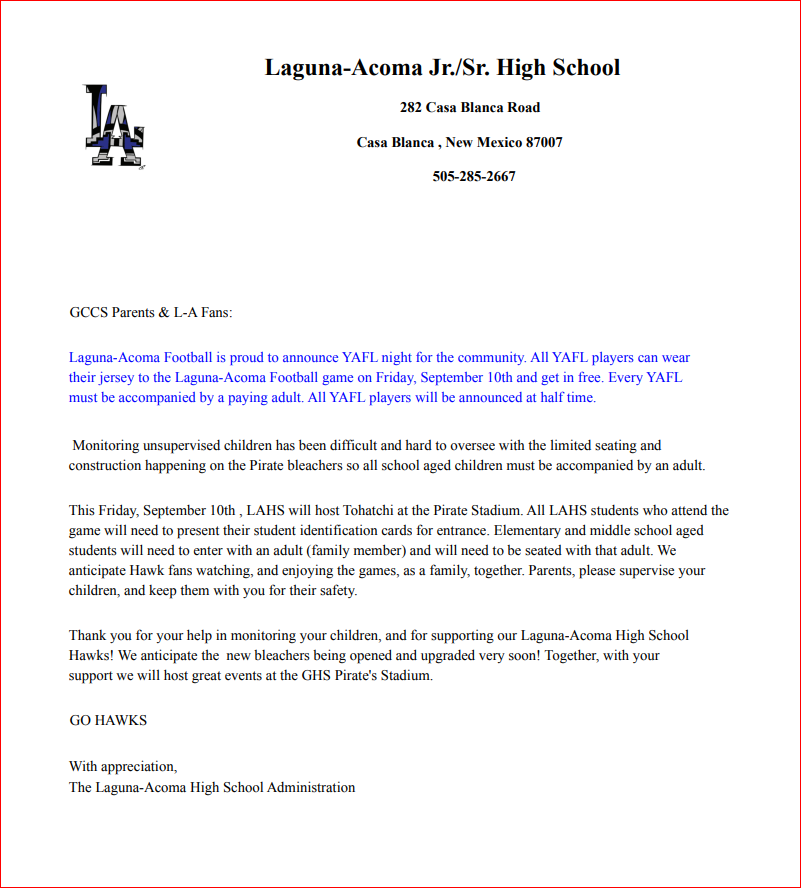 From the Administrative Staff of Laguna Acoma High School.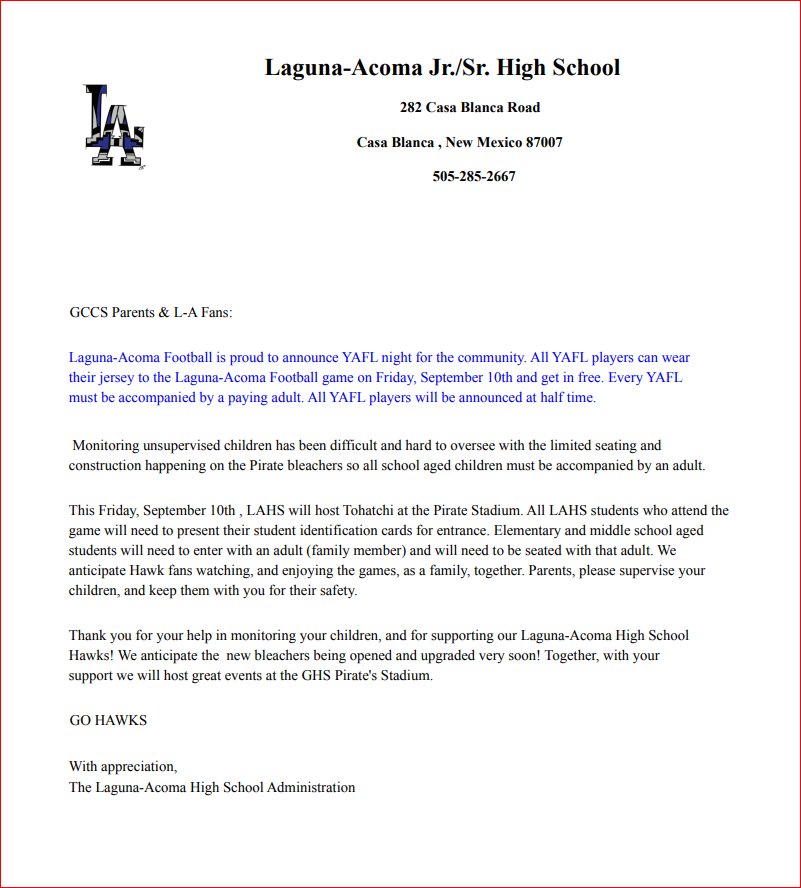 Bluewater is hitting the mark when it comes to attendance!!! Great Job!!!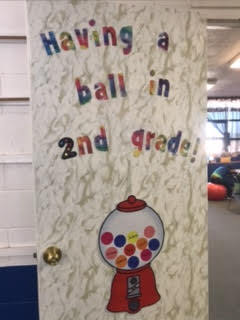 If you would like to have a voice in how Grants Cibola School District uses the ARP Monies, please make plans to attend the upcoming ARP Meeting at 5:30 pm on Monday September 13, 2021.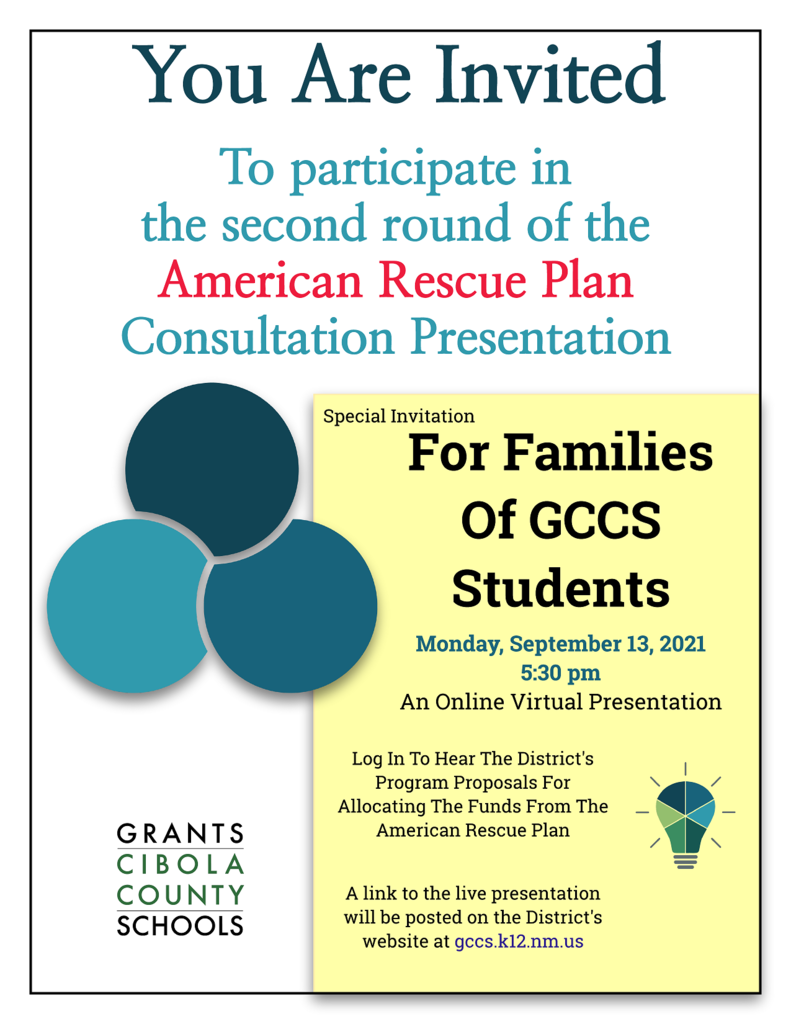 Pirate Fans FYI

SAY YES TO GCCS!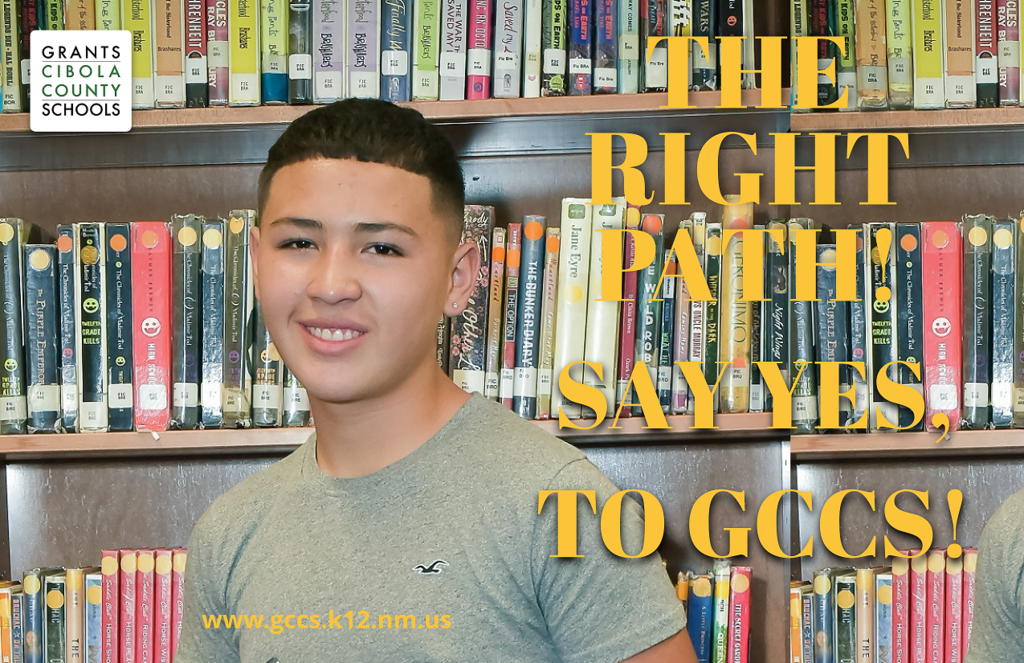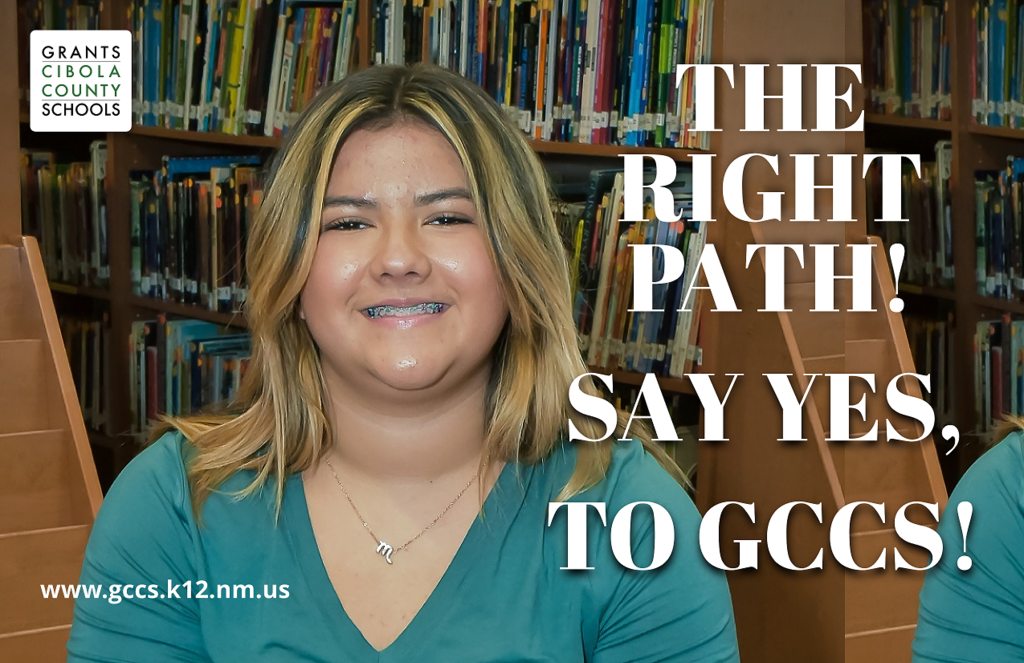 No School on Monday, September 6th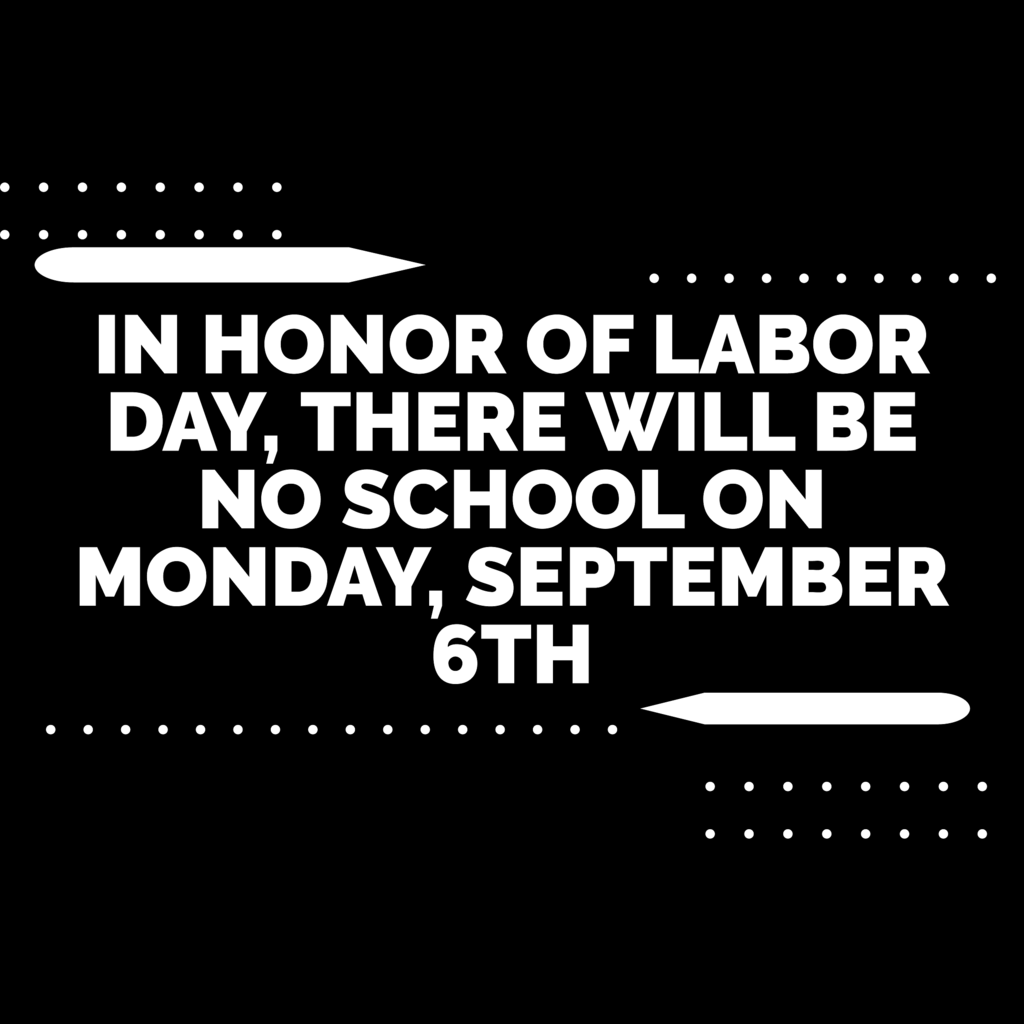 If you're out on I-40, look for our new Billboard signs, featuring students from Los Alamitos Middle School and from Laguna Acoma Jr. High School!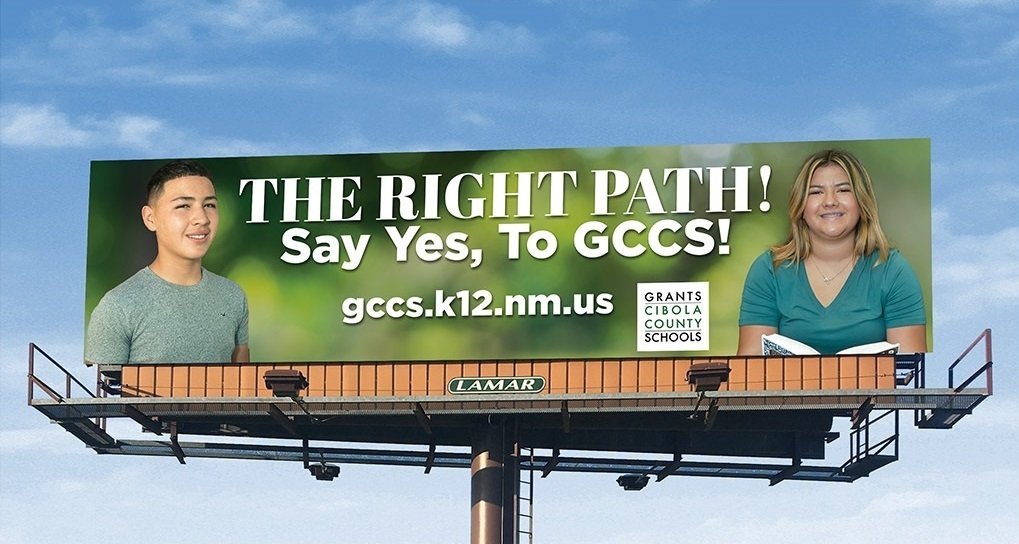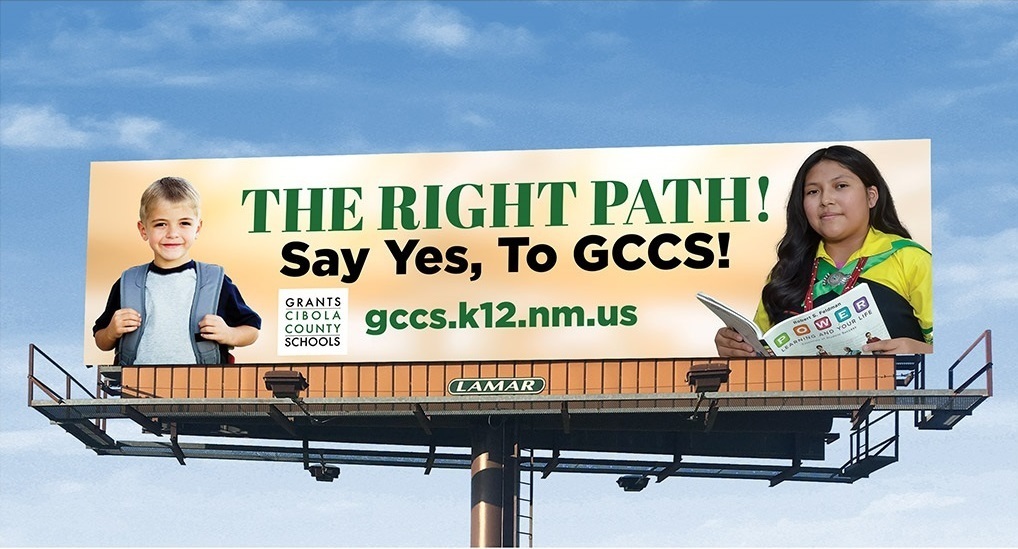 Letter from GHS regarding Friday Night Football.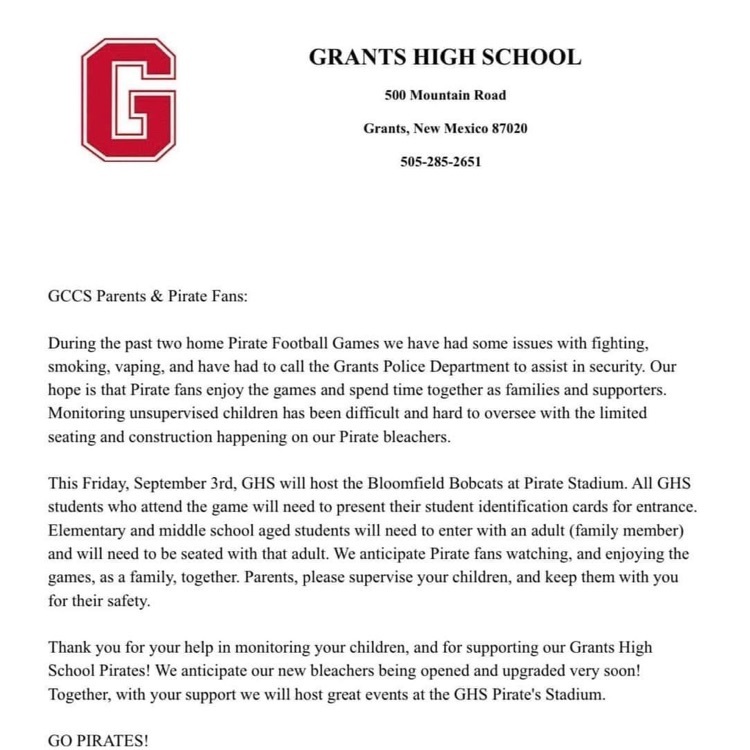 This coming Thursday, September 2nd, is a cultural day so there is no school for students.